2021 Movies in the Park Schedule
Mark your calendars, grab your blanket or lawn chairs and enjoy another summer of Movies in the Park at Mayo Park.
A special thanks to all our sponsors and volunteers! Without them, we could not do this.
Concession Stand and Activities
Besides the movie, we have the concession stand open where you can buy food, drinks, snacks and other items. We also have some fun activies such as Facepainting with Magical Moments Entertainment. For some movies we will even have special guests, such as Snow White or Stormtroopers to go with the theme of the movie.
Thank you to Jillian with Magical Moments for donating her time for some added fun for the kids. She does this for no charge, only for tips.
Chuck's Ice Cream is also at nearly every movie. But make sure you get your ice cream BEFORE the movie starts! He usually leaves at that time.
- Click to watch trailer
Presenting This Year's Movies
June 11th 8:45pm
Disney's Peter Pan
Sponsored by Robert Rosetta
June 25th 8:45pm NEW DATE
Trolls World Tour
Sponsored by Chuck's Ice Cream
SPECAL ANNOUNCEMENT:
Any child who comes up to the concession stand can enter to win a Trolls World Tour boardgame! We will also be having special guests arriving at around 8:00Pm for photos, so come EARLY!
July 16th 8:45pm
Sonic the Hedgehog
Sponsored by MLS Fencing
July 30th 8:30pm
Frozen
Sponsored by R&M Security
August 13th 8:15pm
Raya and the Last Dragon
Sponsored by Beachwood Tire Center
August 27th 7:45pm
Wizard of Oz
Sponsored by Beachwood Mayor's Wellness Campaign
September 3rd 7:30pm
Spiderman: Far from Home
Sponsored by MTE Accessories
September 17th 7:30pm
The Goonies
Sponsored by Sign-Up Signs
October 1st 7:00pm
Star Wars: The Rise of Skywalker
Sponsored by The Hull Family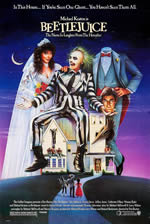 October 15th 7:00pm
>Beetlejuice
Sponsored by Pies on Nine
Become a Sponsor
What many people do not realize is that we can not just show a movie, we have to pay a licensing fee for each moviie we show, which is about $300 a movie. Without sponsors, it would be impossible to bring Movies in the Park to Beachwood.
If you wish to become a sponsor, please email us at recreation@BeachwoodUSA.com